Accurate Migration Tools.
Built-in, accurate, free migration tools within Pulsonix
Data Migration
This is the largest collection of Import Filters of any SCM/PCB design product on the market today. Import both Designs and Libraries from your current system into Pulsonix and retain your Intellectual Property. Our import filters are fast, free, and accurate. Try them in the free Pulsonix trial or request an evaluation license.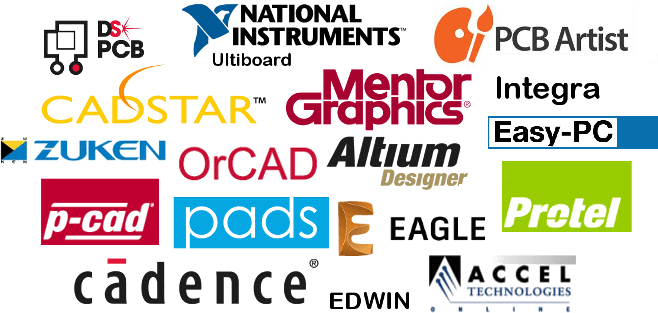 Discover why thousands of companies around the world choose Pulsonix
"
With an interface to our MCAD product - Solidworks, a 3D board can be forwarded to the mechanical department to generate an enclosure long before the first board is manufactured. This has helped a lot in shortening our development lead-times and is saving the company money

."



Peter Goerlich

-

Durr Dental
Contact Us
We have sales channels throughout the world that will be able to help you.
Contact Us