Revision & Version control of your data
Gone are the days of accidental overrides or loss of old revisions of Library items and Designs
Full Revision History
Access full revision history over your Pulsonix data using the Pulsonix Vault. Automatic versioning of your designs and libraries in a controlled manner ensures accuracy and allows for coherent design practises to be managed effectively.
Definable Access Rights
User definable permission levels within the Vault allow you to control who can access, view, edit and save items. Having this functionality helps to ensure you design with known and verified Parts, Hierarchical Blocks and Designs.
Preview Windows
Sometimes a picture paints a thousand words - the Pulsonix Vault allows you to see visual previews of your Parts and their attributes based on the individual revision of the item you select.
Where Used Reporting
The Pulsonix Vault allows you to carry out 'Where Used' analysis to identify exactly where an item is used, you can see if a Part is used in a Hierarchal Block, Schematic or PCB Design.
Saved Search Capability
The Pulsonix Vault provides you with the ability to save various search configurations allowing for quick and easy access to known filtered items within your Vault.
Full Audit History
See what changes were made, when they were made and by whom. Users can obtain full reports which can be filtered by user, action type, date and file type to show an audit history for the selected data.
Data Migration
The largest array of Import Filters of any SCM/PCB design product. Import both Designs and Libraries from your current system into Pulsonix and retain your Intellectual Property.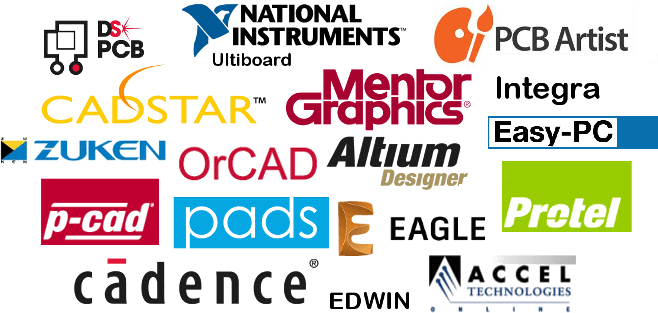 Discover why thousands of companies around the world choose Pulsonix
"
Pulsonix is our new ECAD tool for Schematics, Simulation and PCB Design. It has been chosen for its modern easy-to-use interface and its perfect price/performance ratio

."



Olaf Hollinger

-

Zeiss
Contact Us
We have sales channels throughout the world that will be able to help you.
Contact Us