News & Press
Pulsonix news and press releases.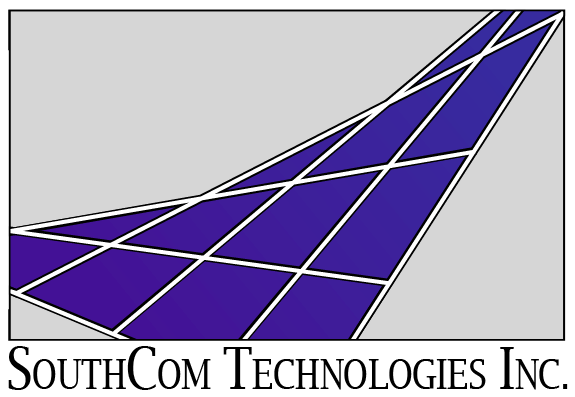 2-Sep-15
Pulsonix announces its distributor of the year award to SouthCom Technologies Inc.
Tewkesbury, UK. September 2nd, 2015 – WestDev Ltd. – the EDA (Electronic Design Automation) company delivering technology-leading PCB design solutions, today announces its distributor of the year award to SouthCom Technologies Inc.
SouthCom Technologies' development and growth of Pulsonix in the North American market since their introduction in 2012 has brought a significant sales and service representation not previously seen for the product range.
Marketing Director Bob Williams, said: "Since the appointment of SouthCom in North America three years ago, we have seen exponential growth in North America. Year on year sales have accelerated beyond our expectations as more and more engineers come into contact with Pulsonix. We attribute this to the hard effort from those both at SouthCom Technologies and at the Pulsonix development HQ in the United Kingdom.
We are at a stage now where we have a synergistic process between SouthCom Technologies and those within Pulsonix, I believe this is truly benefiting our North American customers. They are seeing the true benefits of Pulsonix, and this is not just down to the software itself, it's the people within the company. Together with SouthCom, we are bringing ourselves closer to the end user, listening to them and acting on their suggestions straight away."
Jim Southward, Founder and CEO of SouthCom Technologies, commented: "Sales have grown significantly for us in North America. Pulsonix fits well in the market with its very attractive price to performance ratio. Our working methodologies and practices along with extensive knowledge of the EDA market have enabled us to penetrate into North America with significant success. Our ethos of providing high quality solutions, be they products or services has been recognised with this award from WestDev".
Pulsonix Overview
Introduced in 2001, Pulsonix EDA software has made its mark to set the standard for high-performance Schematic design capture, Simulation, PCB layout and autorouting. Developed by a dedicated in-house team, each release demonstrates how the fast-growing Pulsonix product is introducing key features to win new business and offer users flexible and highly compatible software that meets the demands of PCB design today.
Return to list
Contact Us
We have distribution channels throughout the world that will be able to help you with your questions.
Contact Us